At ACEE, our story begins with a passion for environmental education in Alberta. Founded in 2005, we have grown to become a trusted resource for advancing environmental literacy and stewardship across the province. Our collaborative approach engages educators, partners, and communities to drive systems change and support the next generation of environmental stewards. We are committed to empowering Alberta's youth, providing innovative solutions for sustainability, and championing environmental education through advocacy and outreach. Our mission to create a more equitable and sustainable future for all Albertans is at the heart of everything we do.
Alberta is a leader in environmental education, resulting in an environmentally literate province where all Albertans are responsible for stewarding a healthy and sustainable future. 
To drive systems change, engage partners, and support educators and youth so we can bring quality environmental education to all of Alberta's students. We strive to advance environmental learning for all Albertans. 
Our work is based on more than two decades of research about what motivates individuals, organizations, and communities to learn, act, and create positive social change. It is also based on the latest thinking about what makes non-profit organizations most effective, and how to collaboratively scale up our collective impact. Our Strategic Plan outlines an ambitious strategy to advance our goals over the next three years.  
As we make progress toward building a just and inclusive movement, we recognize that new ideas, people, and issues will impact the way we approach our work and shape this strategy over time. We are committed to being flexible and understanding that there are many approaches to solving the environmental and social we face. What we consider today will continue to evolve in the coming years. 
At ACEE is measured not only by the number of students and educators reached but also by the positive changes we inspire in our communities. By advancing environmental education in Alberta, we empower the next generation of environmental stewards, helping to build a more sustainable and equitable future. We collaborate with partners and stakeholders to drive systems change, and our advocacy efforts are aimed at creating a supportive policy environment. Our impact is felt through the growth of environmental literacy and the increased engagement of citizens in environmental issues, leading to more sustainable and resilient communities.
Kathryn Melrose
Executive Director
Kathryn Melrose joined the Alberta Council for Environmental Education in 2022 as the Executive Director. Originally from Montana, she spent over a decade teaching environmental education in the K-12 system. After relocating to Alberta, she developed her non-profit leadership experience by supporting educators and Calgary educational districts. Equipped with a B.A. and M.A. in Education, Kathryn is passionate about ensuring the advancement of high-quality environmental and sustainability education throughout the province. 
Dixie

Taylor
Director of Programs
Dixie Taylor joined ACEE as Director of Programs in 2022. Equipped with a B.A. and M.A. in Community Development, Dixie has extensive experience delivering, designing, and managing various youth programs. Her leadership experience includes supporting small to large multigenerational teams. Her experience also includes leading successful partnerships with school districts and community partners.   
Sandra Robinson
Director of Operations 
Sandra brings over 15 years of administrative and data management experience in the non-profit sector, supporting mid and senior-level leadership in daily program operations, HR, finance, funding, reporting, and data management. A special area of interest to Sandra is how innovation and data can show the impact of service to the organization, staff, and stakeholders.   
Nicole Chang
Environmental Education and Engagement Coordinator (North)
As Northern Alberta's Environmental Education and Engagement Coordinator, Nicole joined ACEE with formal teaching and fieldwork experience. She holds a BSc. and a B.Ed. Nicole is passionate about engaging youth in outdoor learning, environmental education, and sustainability.  
Amy Thompson
Environmental Education and Engagement Coordinator (South)
As the Environmental Education and Engagement Coordinator for Southern Alberta, Amy joined ACEE with over a decade of non-profit and fieldwork experience. Amy holds an MEd (Interdisciplinary Education) and a BA and BSc.  Amy enjoys creative pursuits outside of work, including nature journalling and embroidery, as well as exploring the natural world. 
Alana Tollenaar
Program Coordinator
Alana comes to ACEE with a passion for connecting with the community and sharing her love of nature. Alana holds a BSc in Environmental and Conservation Sciences, and is also a small business owner, running a nature-inspired retail store in her hometown of Spruce Grove. In her spare time, Alana loves kayaking, birdwatching, and spending time with friends and family.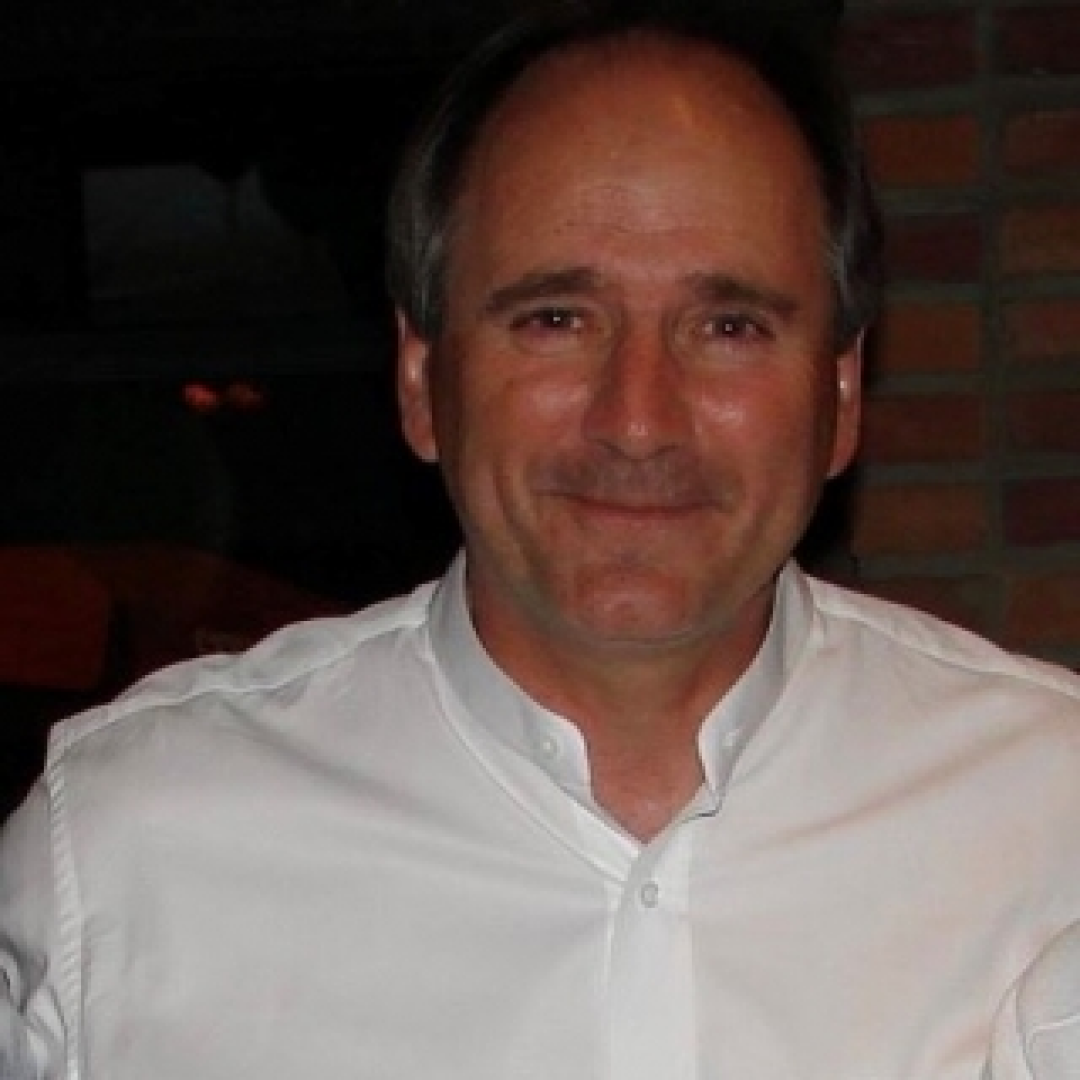 Brian Callaghan is the chair of ACEE. Prior to joining the ACEE Board Brian was a governance consultant with the Public School Boards Association of Alberta (PSBAA) of which he was a past Executive Director. Prior to joining PSBAA, he served as a Superintendent of Schools for 25 years with Northland School Division, Mount Rundle and Banff School Division and finally with the Canadian Rockies Public Schools.
Dr. Jim Sandercock
Vice-Chair 
Dr. Jim Sandercock is the Vice-Chair of ACEE and the inaugural Chair of the Alternative Energy diploma program at NAIT. Jim's curricular work also explores producing energy and liquid biofuels from waste and agricultural products. Jim has worked with other NAIT departments to create solar upgrading courses for electricians and engineers in Alberta and Cuba. He holds a Ph.D. in Microbiology and Biotechnology from the University of Alberta.
Tom Gee is the Treasurer at ACEE. Before joining ACEE's board, he was an assurance partner with an international public accounting firm, from which he retired in August of 2021. He has extensive experience with not-for-profit organizations, particularly in governance and risk management, where, over a forty-three year period, he served on boards or as the auditor or financial advisor.
Lesley Margetakm
Board Member 
Lesley Margetak is a grade 2 teacher at Horace Allen School in Coleman, where she has established an Eco Club. She also began a multi-year project developing "Peaks to Prairies Outdoor Learning Environment," which embraces place-based learning, forest school ethos and expanding boundaries to foster student responsibility and stewardship through regular connections with nature!
David Kleiman
Board Member 
David Kleiman has been a passion-driven high school educator fueled by a love of nature and science for the past 14 years. He strives to empower youth through positive thinking, a growth mindset, and a strong work ethic, but he also ensures everyone has a good laugh. His calling is to bridge ideological divides, build community, and cultivate core conservation, sustainability, and regenerative agriculture values.
Pablo has dedicated his career to water, the environment, and sustainability. He has gained extensive experience in research, consulting, and higher education, working and presenting his work globally. Pablo joined SAIT in 2017 as the Academic Chair of Water Sustainability. In 2020, Pablo assumed the Academic Chair of Sustainability at the MacPhail School of Energy.
Justin is a management consultant who advises Canadian and global companies in the energy, resources, and industrial sectors on corporate strategy and sustainability. He holds a Bachelor of Engineering from McGill University. He is passionate about education and environmental advocacy. Justin brings experience in business model design, clean technologies,  and digital and corporate governance. 
Over the past forty-plus years, multi-discipline artist, Matt Gould, has found expression through painting, drawing, singing, acting, play-writing, theatre-directing, design and fibre art. His visual arts are found in corporate and public collections across the country. Gould threw his hat in the proverbial ring and ran for Red Deer Public School Trustee in October of 2021. He was successful in his bid and is just completing the first half of his term.